Crystacal Lamina
Crystacal Lamina is used in the manufacture of fibrous plasterwork, glass reinforced gypsum structures, and general casting of decorative plasterwork. This product offers high mechanical strength, allowing much thinner sections to be cast in fibre reinforced applications. It is a high performance, polymer enhanced plaster, providing a very smooth, high impact resistant surface finish.
Additional sizes may be available for this item. Contact us for details.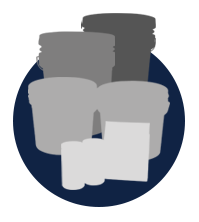 Please contact us for available sizes and pricing.
London
| tel: +44(0) 208 751 6521
Kidderminster
| tel: +44(0) 1562 515121