Free Form™ AIR
Lightweight Epoxy Putty
Free Form®AIR is an extremely lightweight epoxy putty suitable for an infinite variety of industrial and art-related applications. This is a low-odor, low shrinkage putty that is unique, inexpensive and easy to use. Free Form®AIR is mixed by hand with a 1A:1B by volume mix ratio. It offers a long working time and cures overnight at room temperature to a hard, rigid epoxy that is very strong with modeling board-like properties. Cured Free Form®AIR is so lightweight, it will float in water. It can be sanded, shaped, drilled, tapped and CNC machined/routered. It will readily accept any paint. Free Form can also be colour pigmented with SO-Strong™ or Ignite™ colorants. Quick Tech Data
1A:1B

Mix Ratio By Volume

50 D

Shore Hardness

Grey

Colour
After mixing, Free Form®AIR can be pressed into a mould to make a lightweight, detailed casting. It will hold vertical surfaces and can be applied to almost any surface including polystyrene foam for rough sculpting. Free Form®AIR putty can also be used to make rigid support shells or mother moulds.
*Contact us for pricing on larger quantities.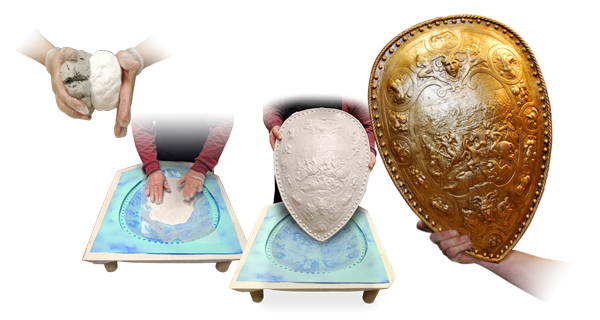 Videos
Sculpting with Epoxy Putty - Free Form AIR & SCULPT Demo
How To Make a Taxidermy Fish Mount Base Using Free Form® Air Epoxy Putty
How To Make a Mold For a Thundercats Cosplay Prop Shield