SORTA-Clear™ 40
Shore 40A Addition Cure Silicone Rubber
SORTA-Clear™ Series rubbers are premium water white translucent silicone rubbers (platinum catalyst) which cure at room temperature with negligible shrinkage. This product requires a gram scale for measuring parts A + B. SORTA-Clear™ 40 comes in Shore 40A hardness and features high tensile and tear strength. Quick Tech Data
100A:10B

Mix Ratio By Weight

60 minutes

Pot Life

16 hours

Cure Time

40 A

Shore Hardness
SORTA-Clear™ silicones are ideal for making prototype, jewellery or other moulds of any configuration where model visibility is important (i.e. extracting a model from the mould via cutting). Materials such as urethane, epoxy or polyester resins can then be cast into SORTA-Clear™ silicone without application of a release agent. Other materials such as wax and low melt metal alloys can also be cast into SORTA-Clear®. SORTA-Clear™ can be pigmented with SILC Pig™ silicone pigments.
SORTA Clear™ silicone rubbers are FOOD SAFE and can be used for culinary applications including casting chocolate and other confections.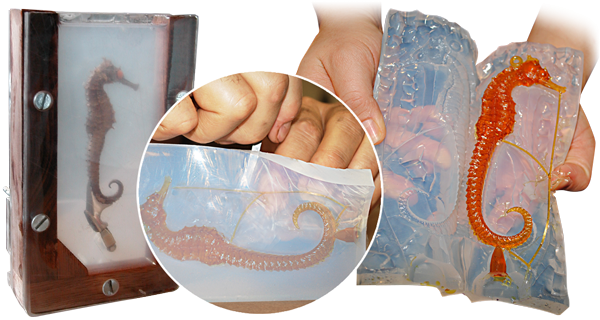 Videos
Mold Making Tutorial - How To Make a One Piece Silicone Mold Using Sorta Clear® 12