Mold Star™ 30
1A:1B By Volume Silicone Rubber
Mold Star™ rubbers are easy to use addition cure silicones which are mixed 1A:1B by volume (no weighing scale necessary). Mold Star™ silicones feature relatively low viscosities and vacuum degassing is not required for most applications.
Mold Star™ 30 is a harder material, with a 30A Shore hardness. Quick Tech Data
1A:1B

Mix Ratio By Volume

45 minutes

Pot Life

6 hours

Cure Time

30 A

Shore Hardness
Mold Star™ silicones cure to soft, strong rubbers which are tear resistant and exhibit very low long term shrinkage. Moulds made with Mold Star™ will last a long time in your mould library and are good for casting wax, gypsum, resins and other materials. Cured Mold Star™ rubber is heat resistant up to 232°C (450°F) and is suitable for casting low-temperature melt metal alloys. Note: Mold Star™ rubbers are not intended for brush-on mouldmaking.
Note: This product will not cure against surfaces containing sulfur, even when sealed.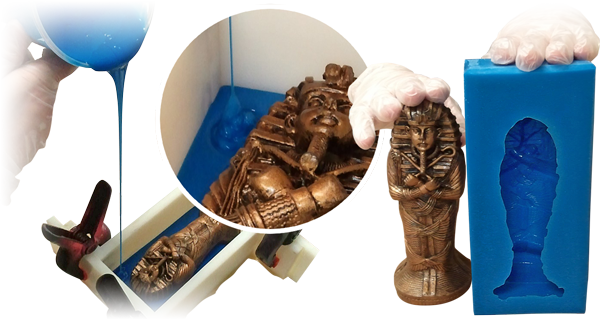 Videos
How Vacuum Formed Packaging Is Made Using a High Temp Epoxy Tool
How to Create a Replacement Tail Light - Moldmaking and Clear Casting Resin Demonstration
How To Make a 2 Piece Silicone Mold of a Knife | Mold Making Tutorial
How To Make a Silicone Mold For Soap Making
Mold Making Tutorial: Silicone Rubber Texture Mat for GFRC Concrete Panels