Body Double™ Standard Set
Medium Setting "Apply to Skin" Addition Cure Silicone Rubber
Body Double™ is a long lasting addition-cure silicone rubber that can be applied directly to the skin to make moulds of the face, hands and other body parts. The rubber cures quickly and will reproduce perfect detail from any original model – far better detail than any alginate! Cured material is skin safe and certified by an independent laboratory. Quick Tech Data
1A:1B

Mix Ratio By Volume

1A:1B

Mix Ratio By Weight

5 minutes

Pot Life

20 minutes

Cure Time

25 A

Shore Hardness
Body Double™ is odorless and skin safe. Adding HYPER-FOLIC™ release additive to Body Double™ silicone will create a self-releasing silicone which is easily removed from hair-covered body areas.
Body Double™ "Standard Set" for larger surface areas. Working time of 5 minutes and a demould time of 20 minutes*.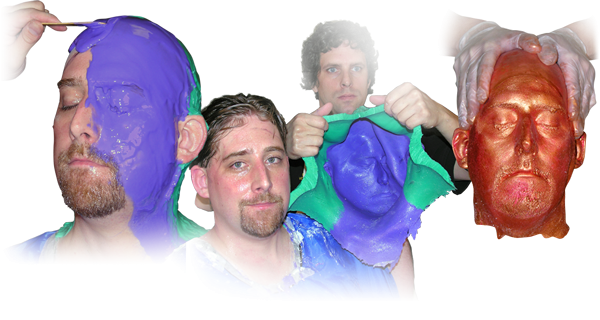 Videos
Lifecasting Tutorial: Making a Mold of a Female Torso Using Body Double Silicone
Lifecasting Tutorial: How To Make a Silicone Mold of a Kid's Face with Body Double
Lifecasting Tutorial: How To Mold a Head using Body Double Silicone
Lifecasting a Female Nude Model Using Body Double Silicone