Mold Star™ 31T
Translucent 1A:1B By Volume Silicone
Mold Star™ rubbers are easy to use addition cure silicones which are mixed 1A:1B by volume (no weighing scale necessary). Mold Star™ silicones feature relatively low viscosities and vacuum degassing is not required for most applications.
Mold Star™ 31T is a fast material with a pot life of 5 minutes and cure time is 23 minutes at room temperature.
Cured Mold Star™ 31T is skin safe and certified by an independent laboratory. Quick Tech Data
1A:1B

Mix Ratio By Volume

5 minutes

Pot Life

23 minutes

Cure Time

30 A

Shore Hardness
Mold Star™ 31T cures in to a soft, strong rubber that is tear resistant and exhibits very low long term shrinkage. Moulds made with Mold Star™ will last a long time in your mould library and are good for casting wax, gypsum, resins and other materials.
Mold Star™ 31T silicone can be thickened with Thi-Vex™ thickener for brush-on application and effects. An infinite number of color effects can be achieved by adding Silc Pig™ silicone pigments or Cast Magic™ effects powders.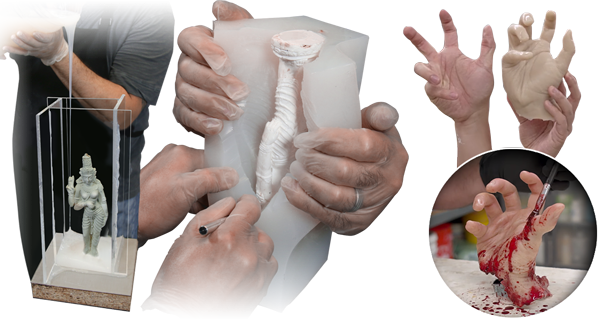 Videos
Complicated Mold Process Made Easy Using Dragon Skin™ and Mold Star™ Silicone
How to Make a Silicone Mold of 3D Printed PLA featuring Mold Star 20T Silicone
Making a Bear Claw Necklace Replica
How To Make Foam Props Using Foam-iT!™ 10 Urethane Foam