Buddy Rhodes Glazes
Explore the BR Glazes as a way to color your concrete after it has been cast. Glazes are an easy to way to change or enhance the look of your concrete, using a water-based carrier with nano sized pigment particles that penetrate deeply into the concrete surface. These water based stains provide a broad color spectrum for full color treatments, or subtle tinting to hardened concrete.
Videos
Glazes for coloring concrete countertops
The Basics of the Buddy Rhodes Glazes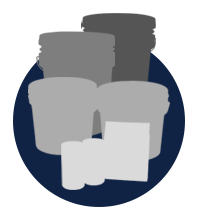 Please contact us for available sizes and pricing.
London
| tel: +44(0) 208 751 6521
Kidderminster
| tel: +44(0) 1562 515121