Buddy Rhodes Vertical Mix™
Buddy Rhodes Vertical Mix™ is an easy-to-use cement-based overlay that is easy to mix and apply onto vertical surfaces for creating various textures by carving, sculpting or stamping. This lightweight, zero slump formula is used for creating themed environments, zoos & aquarium displays, decorative panels and public sculpture. With Buddy Rhodes' extensive line of pigments, the color possibilities are endless. Buddy Rhodes Glazes can also be applied to the cured concrete to achieve a variety of color effects. IMPORTANT: You Must Use RAMP™ Adhesion and Cure Promoter with the Buddy Rhodes Vertical Mix™.
Buddy Rhodes offers the only Vertical Mix available that has been tested and certified E-84 Class A flame-resistant.
Non-Toxic: Animal Friendly, No VOC's and Water Based
Flame Rated: Certified to the highest ASTM fire rating; E-84 Class A/1
Easy to Use & Versatile: Mix, apply and texture quickly over a variety of surfaces; easily colored with Buddy Rhodes Pigments & Glazes
Economical: Build large, lightweight, thin structures at a fraction of the cost
Lightweight: Up to 30% lighter than other concrete mixes with better coverage per bag.
Videos
Creating a Bouldering Wall with Buddy Rhodes Vertical Mix™
Making a Rockscape and Tree Themed Display with Buddy Rhodes Vertical Mix™
Creating a 15ft (4.5 m)Skull for an Amusement Park Haunted Attraction
Recreating the Sipsey Wilderness "Big Tree" with Buddy Rhodes Vertical Mix™
Resurfacing a Brick Oven with Buddy Rhodes Vertical Mix Carvable Concrete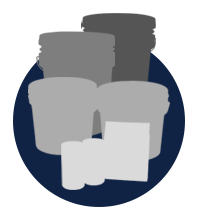 Please contact us for available sizes and pricing.
London
| tel: +44(0) 208 751 6521
Kidderminster
| tel: +44(0) 1562 515121