CAF 33
Sealing and bonding silicone elastomer for a wide range of industrial applications. Resists very high temperatures, good dielectric properties, adhesion to many surfaces, high resistance to chemical agents and resistance to water and humidity. Also available in White, please contact us for price and availability.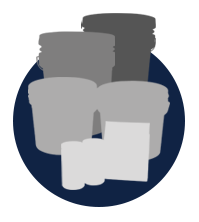 Please contact us for available sizes and pricing.
London
| tel: +44(0) 208 751 6521
Kidderminster
| tel: +44(0) 1562 515121