CAF 4
CAF 4 is a one component silicone elastomer which cures at room temperature, is Acetic and self-levelling. Mainly used in industrial sealing, bonding and coating applications and is notably used for bonding of plastics in aeronautics, electrical insulation, coating of fabrics for thermal protection and coating of conveyor belts.
Additional sizes may be available for this item. Contact us for details.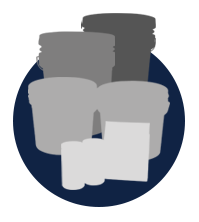 Please contact us for available sizes and pricing.
London
| tel: +44(0) 208 751 6521
Kidderminster
| tel: +44(0) 1562 515121