Unibond 3B
One component, acetoxy curing, high Modulus, permanently flexible (25% movement). durable weathertight seal, high resistance features, excellent mechanical properties & exceptionally translucent. Applications include: All classical glazing joints, Door and window frames, cladding and curtain wall construction, shop windows, display cases, panels, signs, portable buildings, caravans and containers, conservatories and greenhouses, heating, ventilation, air conditioning (HVAC), construction joints, swimming pools, marine hardware.
Additional sizes may be available for this item. Contact us for details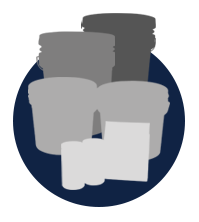 Please contact us for available sizes and pricing.
London
| tel: +44(0) 208 751 6521
Kidderminster
| tel: +44(0) 1562 515121