Universal™ mould Release
Release Agent For mouldmaking And Casting
Universal™ mould Release Agent is formulated especially for mould making and casting, and works well with most liquid rubber and liquid plastic products. It will release mould rubbers (such as polyurethanes and polysulfides) from properly prepared models.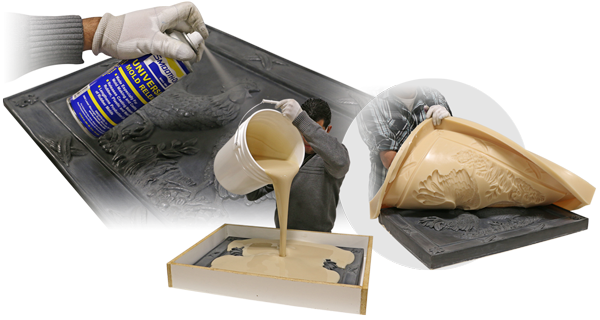 Sealing porous models (wood, plaster, concrete) or certain modeling clays (containing water or sulfur) with Smooth-On SuperSeal™ or other sealer may be necessary. Universal™ mould Release is effective over a broad temperature range from 70°F to 500°F.
Additional sizes may be available for this item. Contact us for details.
*Please enquire for costings for shipping outside mainland UK