TASK™ 8
Heat Resistant Polyurethane Resin
TASK™ 8 is a heat resistant polyurethane resin system made specifically for prototyping / casting applications which require thermal resistance of up to 263°F /129°C. Quick Tech Data
1A:1B

Mix Ratio By Volume

2.5 minutes

Pot Life

15 minutes

Cure Time

80 D

Shore Hardness

Off-White

Colour
TASK™ 8 offers the convenience of a 1A:1B mix ratio and has a very low viscosity, so it is easy to mix and pour. Plastic cures quickly to a Shore 80D and exhibits good physical and performance properties. Heat curing this material is necessary to attain optimal heat resistance. See "Heat Curing" section for curing schedule details.
Applications include making machine housings, thermo-forming and general prototyping / casting.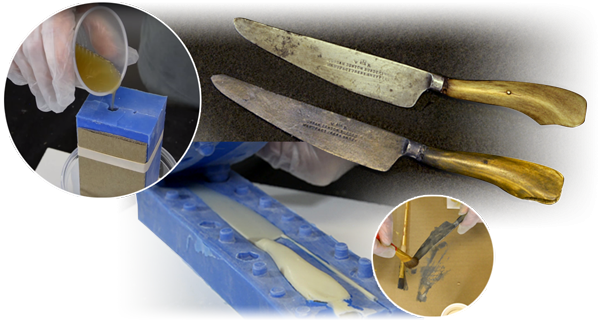 Videos
How To Make a 2 Piece Silicone Mold of a Knife | Mold Making Tutorial
How To Make a Silicone Mold For a Replica Antique Rifle